Statement necklaces are a trendy and fun item that can make an outfit complete, but can also break the bank. JCrew and Anthropologie are two stores that have some necklaces I lust over, but definitely cannot afford.
One of my favorite sites to buy clothes and jewelry is
andRuby
. They always keep up on the trends and sell their items for low prices.
Here are a few of my favorite necklaces I have found.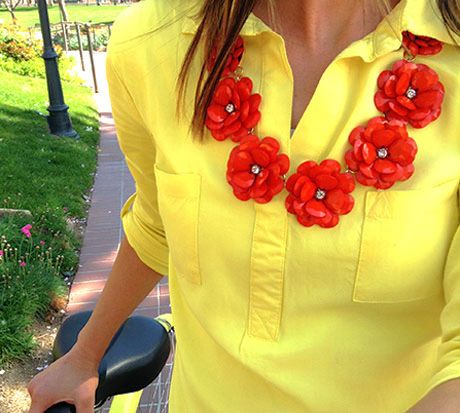 Rose J.Crew inspired necklace. $15. Buy it here.
I own the red flower one and I absolutely love it.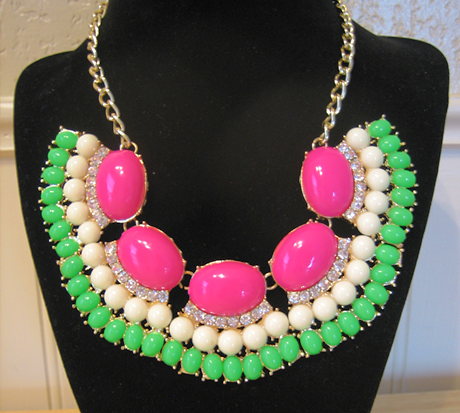 Fancy Fringe Necklace. $11.99. Buy it here.

Also have you ever checked out GroopDealz?? It's an addicting website. They have deals on some of the cutest items that are popular, but they are only available for a short time (usually about 24-48 hours). If you like something, you just have to buy it since it might not be there tomorrow.

Some of my favorites I am tempted to buy are these beauties:


Isn't this gorgeous?? Buy it
here
. Only $10.
Okay this one is a no brainer. Buy it now.
Here
. Only $12.99.
Let me know what your favorite places to buy trendy jewelry are!
If you like this post, you may want to check out my summer fashion list under $15
here.
-Jess